Club News
Competition update
---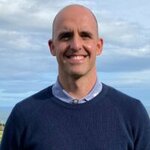 At present, competition entry fees are deducted from member accounts, by a member of staff, on the day of the competition. This usually takes place when all players have checked in and collected their scorecards. This process is, unfortunately, extremely time-consuming as the member of staff has to deduct money manually from each player. What makes this worse, is that there is a separate button for the entry fee, 2 sweep and nearest the pin. This means that on a typical Saturday competition, the member of staff on duty is required to click approximately 250 - 300 buttons. As I'm sure you can agree this time could be better spent on other tasks.
It has therefore been decided that, as of Monday, 15th August 2022 entry fees will be deducted automatically when a member enters a competition. This will apply to all competitions where signup is done through the Intelligent Golf system/IgMember App. When entering a competition members must ensure that they have enough money in their account to cover the entry fee. If a member does not have enough money in their account, they will be unable to enter the competition. In addition, should a member withdraw from a competition, the entry fee will be refunded back onto their account.
I hope the above information makes sense and if you have any questions regarding any of the above, please do not hesitate to contact a member of staff.